For many, the computer is simply a tool. While this tool can be used to create, its primary purpose is to extend the thoughts of the user into the digital realm. For some, however, the computer is not just a tool, but a creative collaborator with which artistic works can be co-authored. As technology advances and more opportunities like this present themselves, we owe it to ourselves as artistic creators to explore what it means to be a part of this constantly changing digital environment.

Strange Poetry is an exhibit of generative art created by these means.
You can read more about the guerrilla campaign and my process in creating this project on my Behance.
Logotype

Poster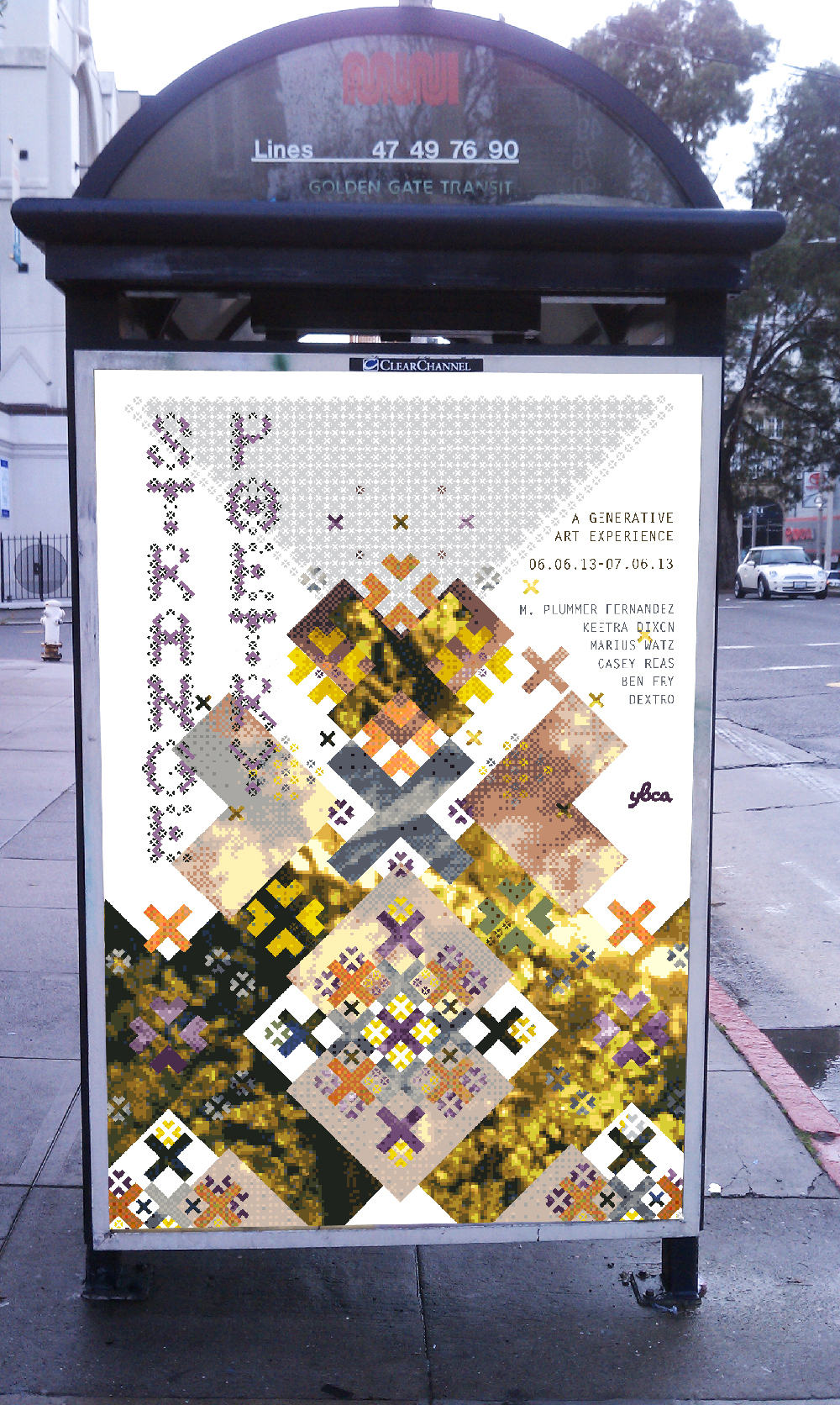 Bart Station Ads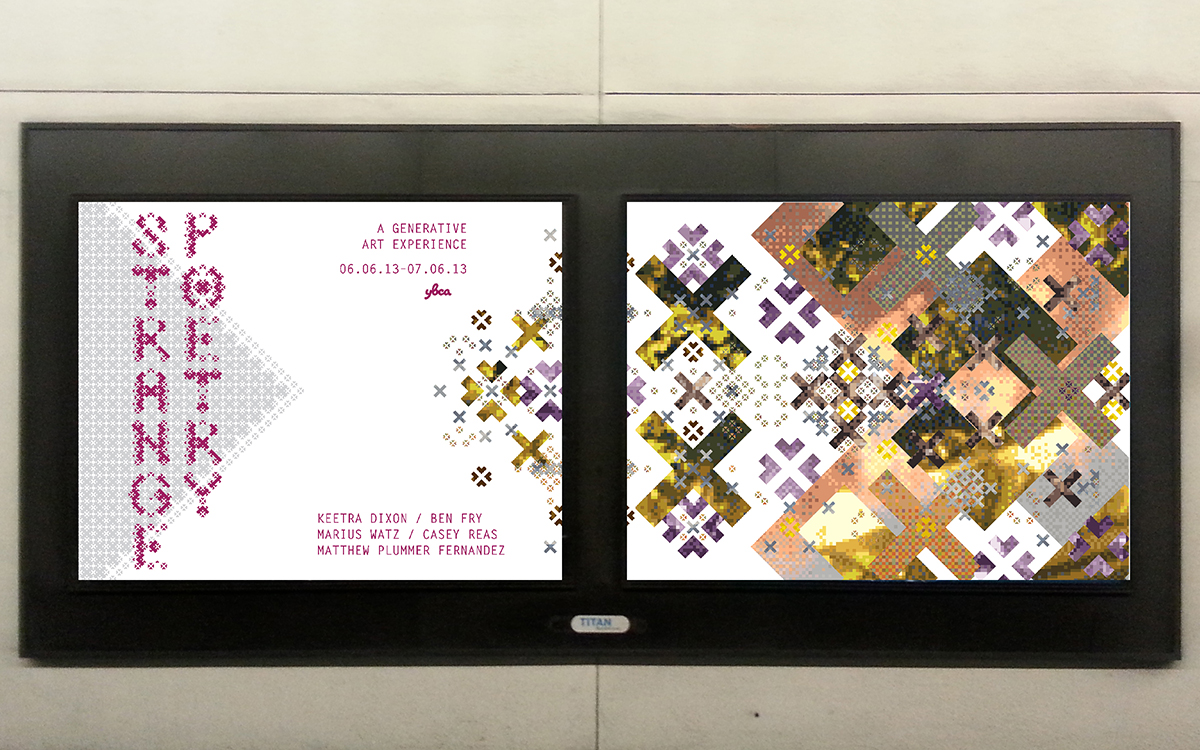 Third Street Wall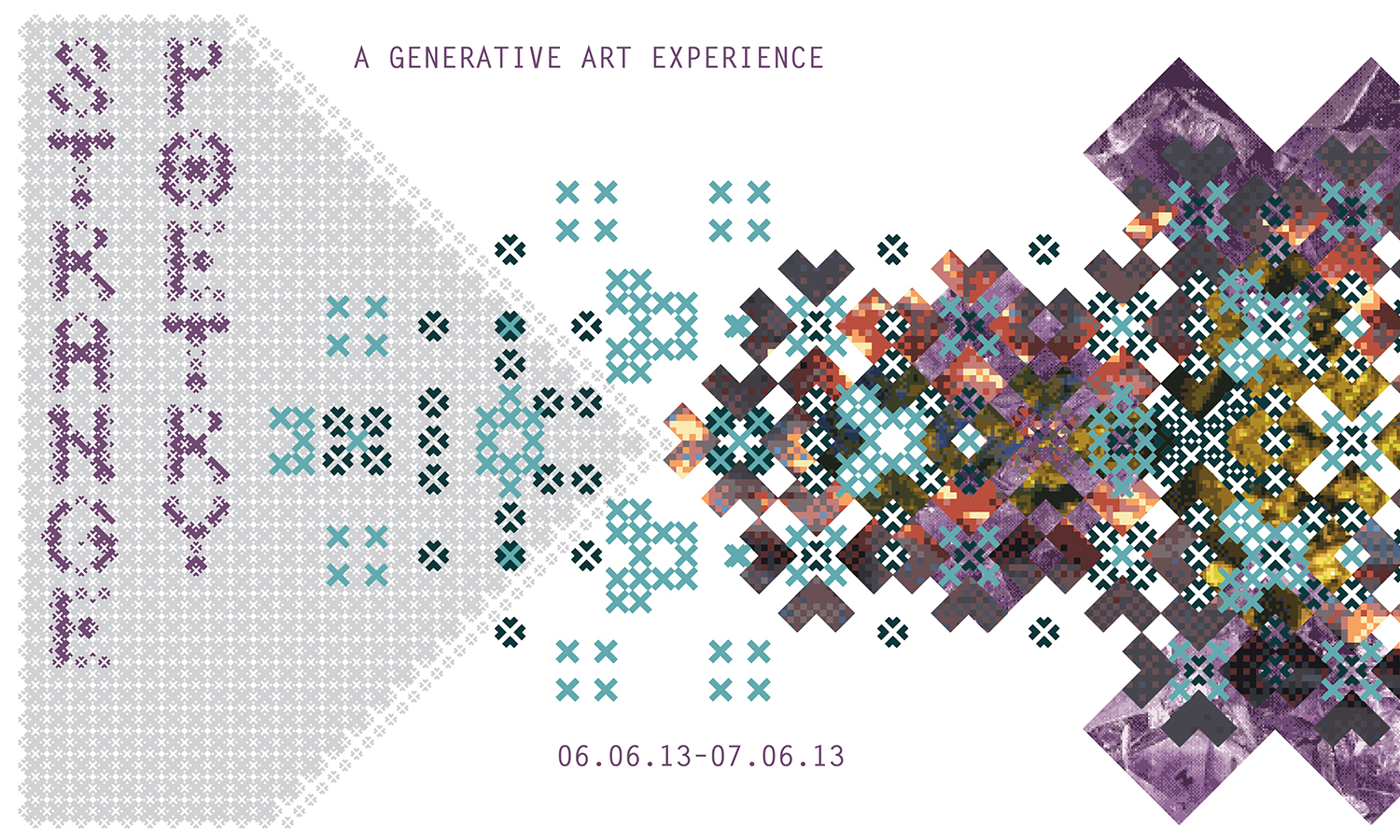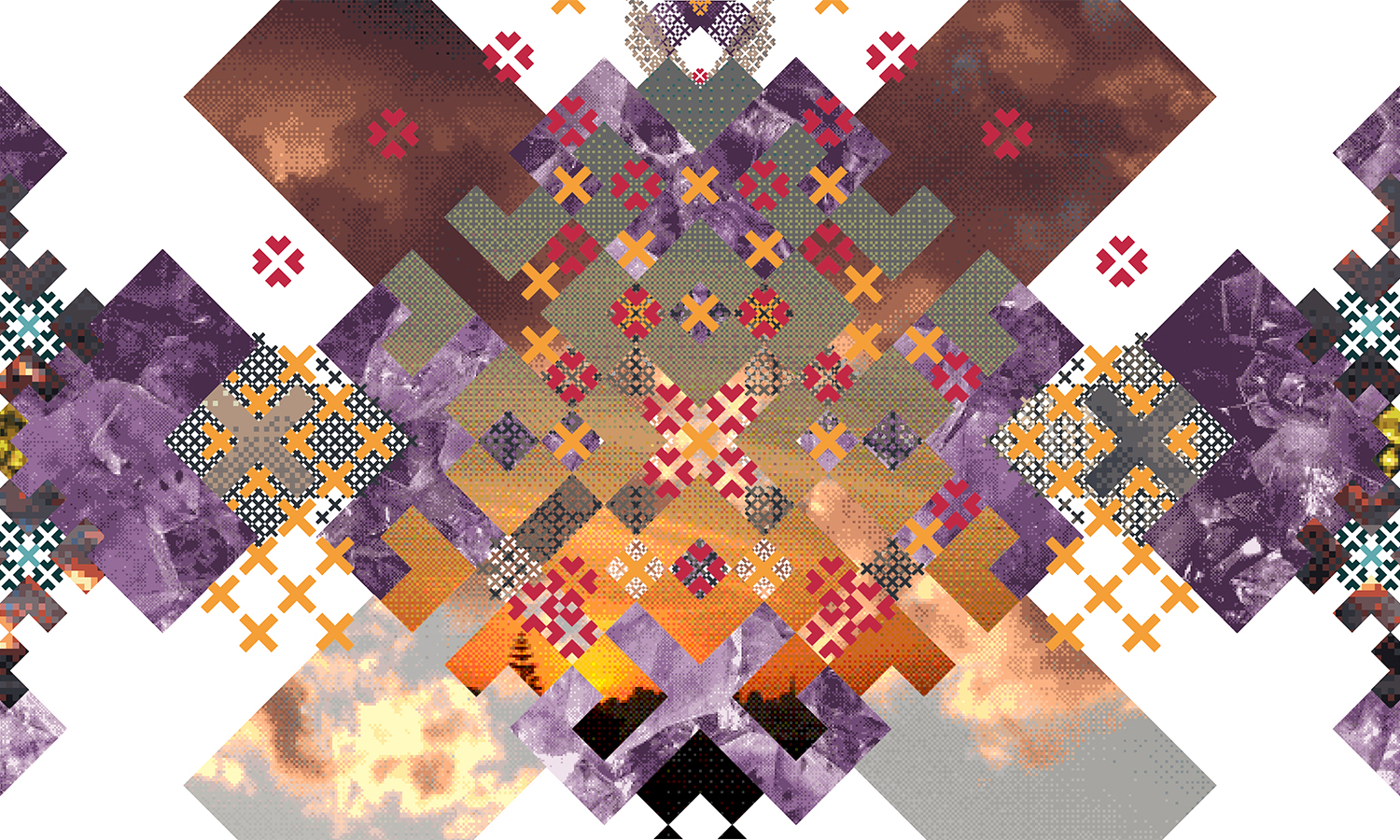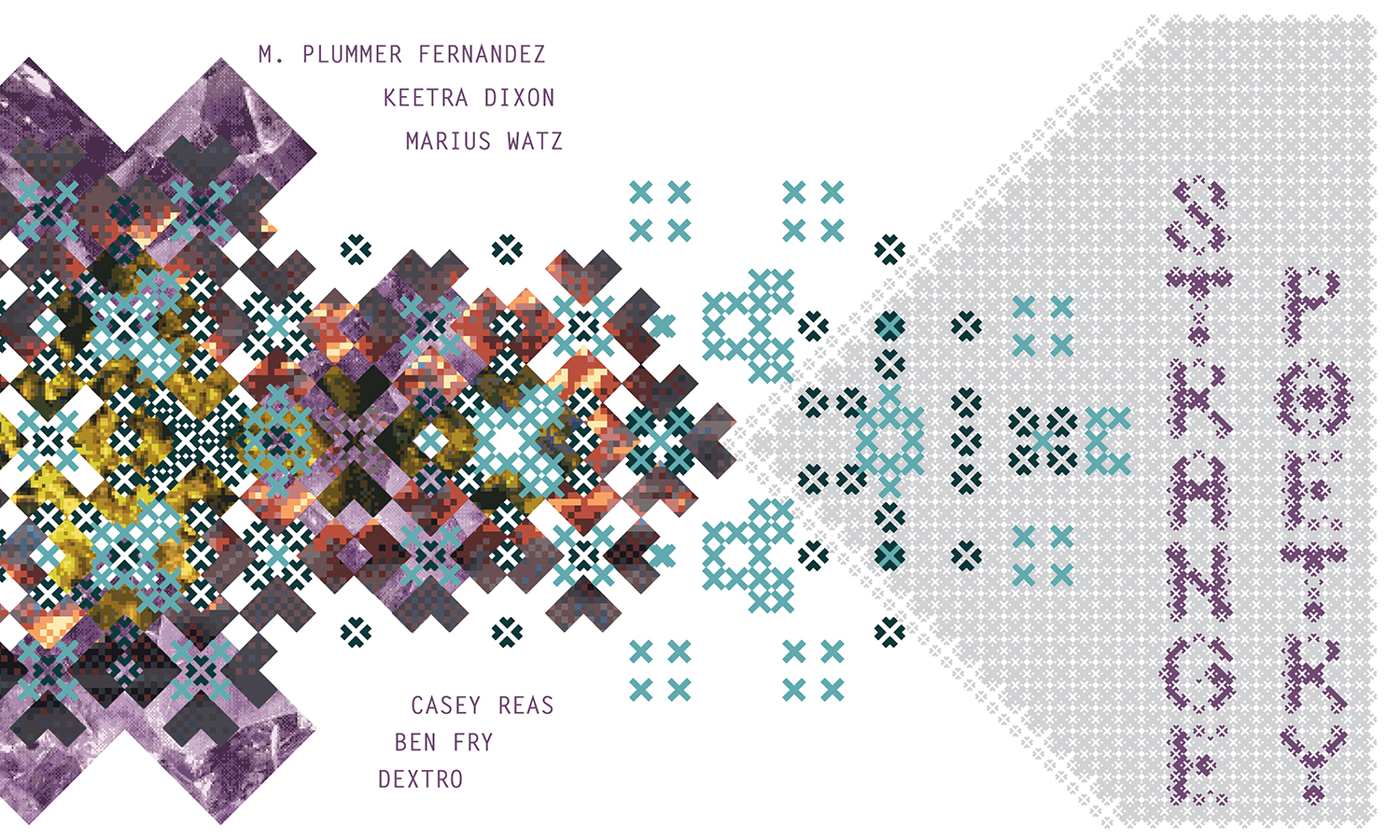 Pole Banners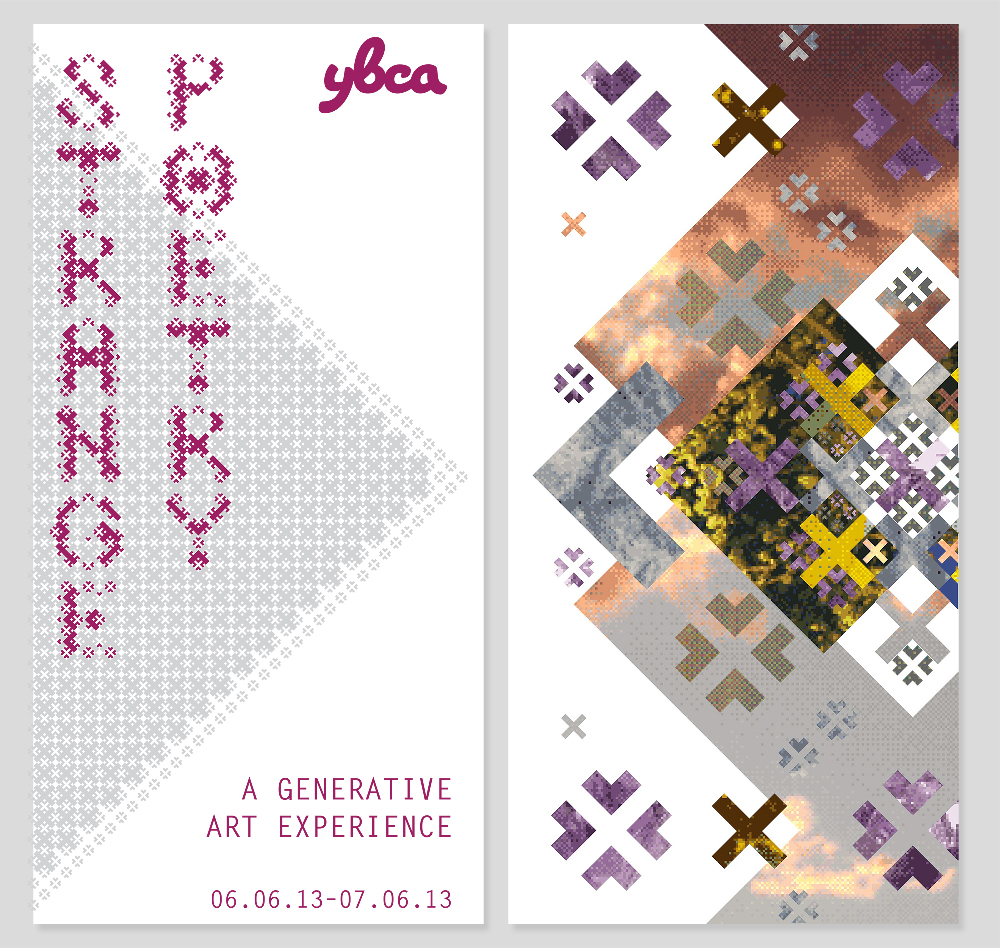 Online Catalogue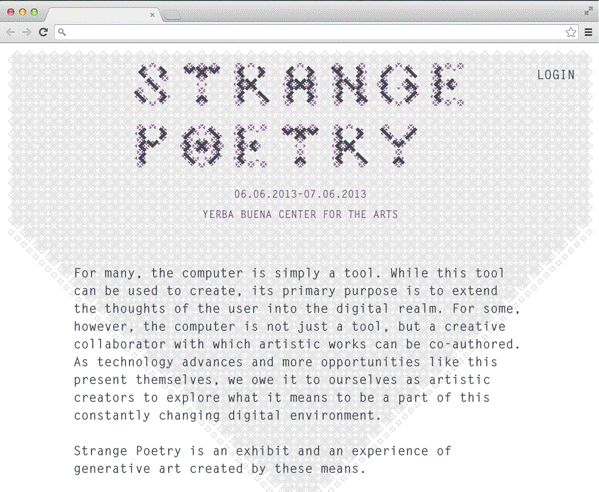 Facial Recognition Guerilla Campaign